Live from the
Grand Teton Music Festival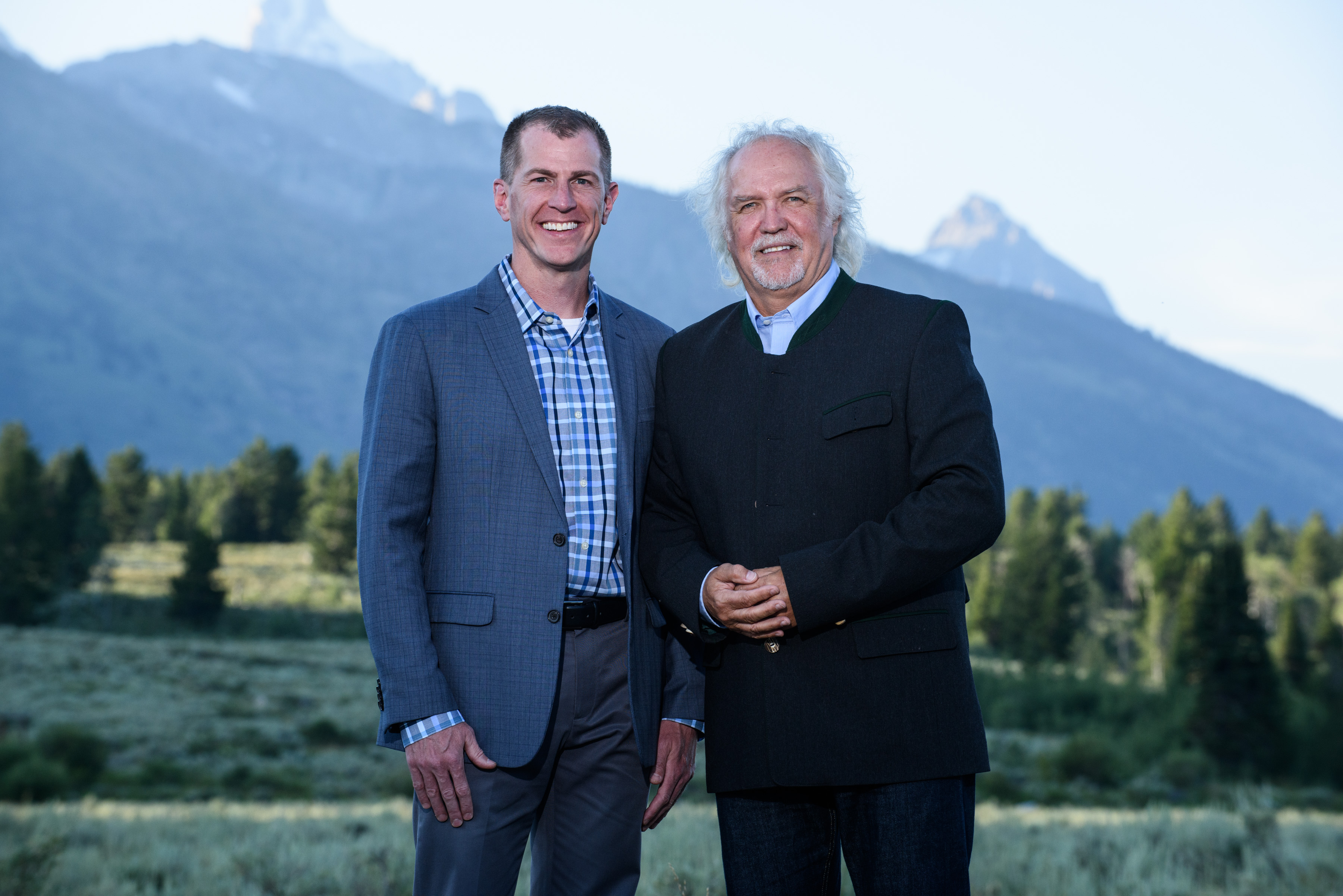 Hosts Andrew Palmer Todd and Maestro Donald Runnicles
Click here for Programming!
Programs are 59 minutes and include a 30 second music bed at the end. Stations have the option to fade out at 58:30 and insert local announcements or underwriting at the station break or end of show.
Every summer, the Nation's top musicians come together at the base of the majestic Teton Range in Jackson Hole, Wyoming, to create the incomparable Grand Teton Music Festival Orchestra under the leadership of Maestro Donald Runnicles. Now in its 57th year, the Wall Street Journal has called the Grand Teton Music Festival, "One of the best places to hear classical music in the summer."
The Festival has been a hidden musical gem known only by the world's best soloists, conductors and orchestral musicians, the residents of Jackson Hole and its visitors—until now. In 2018, the Festival is embarking on its first national radio series to further share its breathtaking music making with audiences around the country.
Maestro Runnicles, hailing from Scotland, has a career spanning many continents, both in the opera house and on the symphonic stage. He currently serves as General Music Director of the Deutsche Oper Berlin and Principal Guest Conductor of the Atlanta Symphony in addition to being Music Director of the Grand Teton Music Festival. He formerly served as Music Director of the San Francisco Opera for 16 years.
With delightful tales and musical anecdotes from his storied career, Runnicles serves as host the of the program. He shares the mic with Andrew Palmer Todd—former public radio host, classical pianist and current CEO of the Festival. Together they bring your audience music making at its best, from the Grand Teton Music Festival.
The inaugural season of Live from the Grand Teton Music Festival, a new production of Classic Digital Syndications, will be available January 1, 2018 on PRX and from the CD Syndications website. The series consists of 13 one-hour programs, which are available free of charge to your station.