Live from the
Grand Teton Music Festival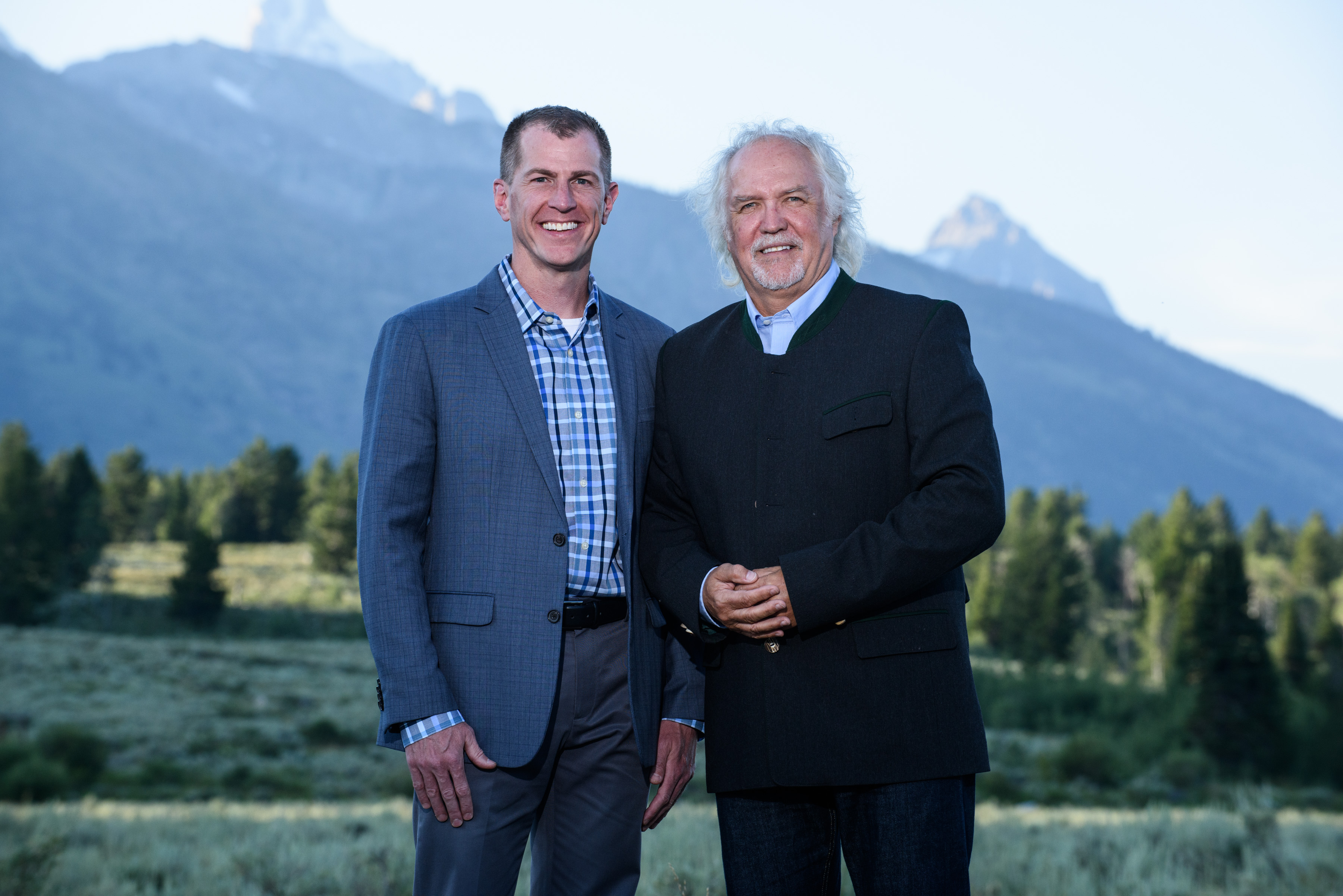 Hosts Andrew Palmer Todd and Maestro Donald Runnicles
Click here for Programming!
Programs are 59 minutes and include a 30 second music bed at the end. Stations have the option to fade out at 58:30 and insert local announcements or underwriting at the station break or end of show.
Every summer, the nation's top musicians come together at the base of the majestic Teton Range in Jackson Hole, Wyoming, to create and all-star Festival Orchestra for the Grand Teton Music Festival Orchestra under the leadership of Maestro Donald Runnicles. Now in its 58th year, the Wall Street Journal has called the Grand Teton Music Festival, "One of the best places to hear classical music in the summer."
The 2020 radio series includes appearances by:
Augustin Hadelich - Heidi Stober - Orion Weiss - Charles Ullery - Gregory Raden - James Ehnes - Denis Kozhukhin - Heidi Melton - Jeremy Denk - Marc-Andre Hamelin - William Wolfram - Angela Meade - Elizabeth Bishop - Eric Margiore - Raymond Aceto - Meechot Marrero - Sunnyboy Dladla - Thomas Lehman - Alisa Weilerstein - Takács Quartet - Los Angeles Guitar Quartet - Sarah Chang
Maestro Runnicles, hailing from Scotland, has a career spanning many continents, both in the opera house and on the symphonic stage. He currently serves as General Music Director of the Deutsche Oper Berlin, Principal Guest Conductor of the Atlanta Symphony and the Sydney Symphony Orchestra, in addition to being Music Director of the Grand Teton Music Festival. Prior to his post in Berlin, he served as Music Director of the San Francisco Opera for 16 years.
With delightful tales and musical anecdotes from his storied career, Runnicles serves as host the of the program. He shares the mic with Andrew Palmer Todd—former public radio host, classical pianist and current CEO of the Festival. Together they bring your audience music making at its best, from the Grand Teton Music Festival.
Season 3 of Live from the Grand Teton Music Festival will be available January 1, 2020 on PRX and from the CD Syndications website. The series consists of 13 one-hour programs, which are available free of charge to your station. These shows may be programmed through 2021.